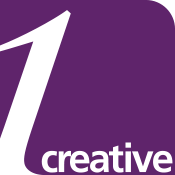 cookie policy
What are Cookies?
Most websites when you visit them will leave a cookie (or several) on your computer, but it's nothing to worry about. Cookies are not dangerous, they are not viruses, they are not computer code, they can't access any other information on your computer. Cookies are just pieces of text, mostly they don't even resemble words, just a line of numbers and letters that look like somebody was randomly hitting keys on a keyboard.
Cookies do lots of different jobs, like letting you navigate between pages efficiently, remembering your preferences, and generally improve user experience. Sometimes they hold some information, sometimes it's just a reference number unique to your visit to the site. But just because it's unique to your visit doesn't mean it knows anything about you, a website can only know anything personally identifiable about you if you have told it that information.
We don't put any cookie on your machine that would contain any personally identifiable information. We use cookies to allow us to distinguish you from other users of the website and to see how our site is performing, which gives us the information we need to improve our site: Which pages do people go on? How long do they stay on a page? Do they come back to the site?
The other important fact is that you are in control of the cookies on your computer. You can at any time delete these text files, or even control which websites can set cookies on your computer.
Cookies our website uses
Depending on the pages you browse on our website, some or all of the following cookies may be set on your browser.
| Cookie | Company | Purpose | Domain |
| --- | --- | --- | --- |
| __atuvc | AddThis Social Sharing | Functionality | www.1creative.co.uk |
| __atuvs | AddThis Social Sharing | Functionality | www.1creative.co.uk |
| loc | AddThis Social Sharing | Visitor Location | .addthis.com |
| uvc | AddThis Social Sharing | Visitor Count | .addthis.com |
| fr | Facebook | Advertising | .facebook.com |
| datr | Facebook | Security | .facebook.com |
| sb | Facebook | Login Authentication | .facebook.com |
| _ga | Google Universal Analytics | Performance | .1creative.co.uk |
| _gid | Google Universal Analytics | Performance | .1creative.co.uk |
| _gat_gtag_UA_# | Google Tag Manager | Analytics | .1creative.co.uk |
| NID | Google | User Prefs | .google.com |
| DV | Google | User Prefs | www.google.com |
| CONSENT | Google | User Prefs | .google.com |
| ANID | Google Adwords | Advertising Performance | .google.com |
| 1P_JAR | Google Adwords | Advertising Performance | .google.com |
| cookie-control | 1 Creative | User Prefs | www.1creative.co.uk |
Managing your cookies
Most web browsers allow some control of cookies through the browser settings. To find out more about cookies, including how to see what cookies have been set and how to manage and delete them, visit www.aboutcookies.org or www.allaboutcookies.org
Skip navigation Home page Sitemap Contact us Top of the page Accessibility statement About us Design process Portfolio