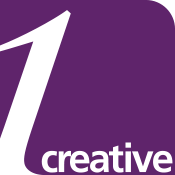 digital marketing
Stand out from the crowd
Websites are working harder than ever before, but how can you ensure your site stands out from the crowd? We start the digital marketing process from the very beginning, designing and programming all our new sites with organic search engine ranking in mind, whilst not compromising the creative design. Once your site is running we will advise you how to maximise your potential in organic search listings.
The next step is efficiently spending your online marketing budget. It can all be very confusing but we are here to guide you through the process with helpful insights along the way.
Guiding your digital profile
Should you use Google or Bing for paid click-through advertising? how do you write the adverts? which part of your site do you direct the ads to? how do you track responses? how do you utilise re-marketing? what about social advertising on Facebook, Instagram or LinkedIn? how do you get the most from your budget?
We're here to answer all these questions and more with a tailor made digital campaign management solution for your business. Our team have years of experience managing large and small online advertising campaigns with varying budget sizes. We are ready to manage your online campaigns, optimse their response and improve advertising spend efficiency, leaving you to concentrate on running your business.
Skip navigation Home page Sitemap Contact us Top of the page Accessibility statement About us Design process Portfolio