we build
websites
e-commerce shops
CMS systems
data-integration
booking engines
animated experiences
UX interfaces
mobile apps
social apps
the web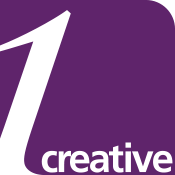 There since the beginning
We have been designing and programming websites since 1998. We understand that your website is now one of your companies most important assets which needs to engage your customers, retain their interest and capture their response.
We build solid foundations made up of technically advanced, secure architectures, delivered with our unique creativity and digital insight. We offer a full bespoke website design and hosting service from domain name registration and simple brochure websites to enterprise level load balanced servers running mission critical ecommerce solutions.
Custom UX design with no templates
We rarely use pre-designed templates instead preferring a custom bespoke website design for our clients ensuring a unique and individually designed website which is optimised for their marketing objective.
Likewise we tend to avoid big CMS or ecommerce systems like Wordpress or Shopify. Whilst quick to setup our clients have often found these pre-built CMS's overly complicated and difficult to use, with a high level of training required. Our custom CMS's on the other hand are stripped back to only the elements an individual client requires making them quick and simple to use.
Customer journey optimisation
We don't do assumptions. Instead we uncover real actionable insights from your customers to lay a smoother path to website conversions and long-term customer loyalty.
We can then streamline that customer journey and remove bottlenecks to clear the conversion path, whether that's a form completion, product download or online purchase.
Helping you every step of the way
We continually fine-tune the completed website and user journey to ensure we can turn complex analytics data and statistics into helpful insights for our clients.
In a constantly changing digital landscape we strive to simplify this world for our clients and ensure we maximise their online potential.
Take a look at our portfolio for previous examples of our bespoke website design work.
Skip navigation Home page Sitemap Contact us Top of the page Accessibility statement About us Design process Portfolio